Adding a clocking in the app
If you forget to clocking one day, adding those hours through the app is very simple. In this article, we show you how to manually add a clocking.
To manually add a time punch, we enter the Clocking section in the bottom bar of the App and select the day on which we want to clocking in. We click on the add ➕ icon and enter the start and end time when the workday took place. Finally, we click the submit button.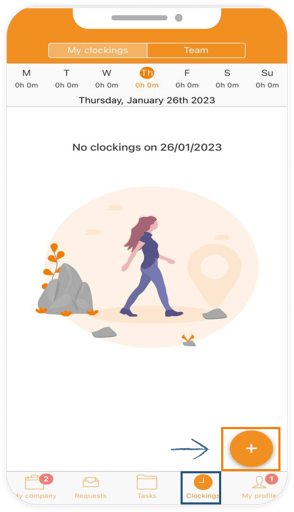 The time punch will stay yellow because it has been added manually and will have to be approved by a responsible person.