Through the website you can access your entries in the list of procedures or from the dashboard. In this video we show you how to modify the entry time and leave it open for clocking out later.
On the TramitApp website, we access the platform, click on My Clockings in the Homepage, and enter the open entry we have (marked in orange).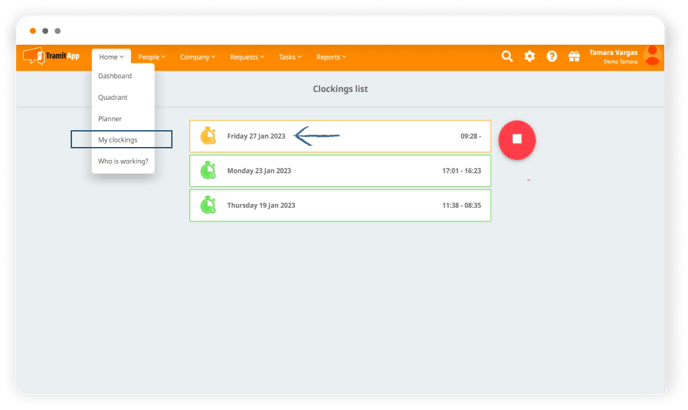 *We can also access it through the Dashboard, from Home > Dashboard.
We click on today's entry and click to open the entry we want to modify.
It will then open in another window, and once here, we modify it. In this case, we are going to indicate that the entry started at 7:00 am. We click on Send, and it shows a message that it has been saved correctly.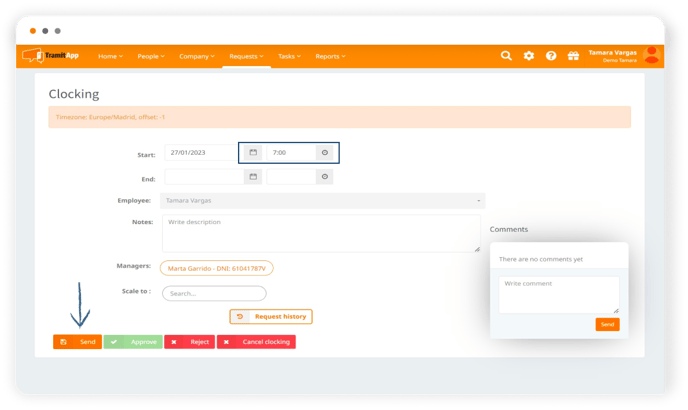 If we go back to Home > My Clockings and click on it, in both cases we will see that the start time we indicated in the modification has been saved and it informs us of what the time was before making the modification. The entry will be pending as no exit time has been indicated yet.