Reset an employee's password
In this article, we show you how to reset a password. The employee will receive their username and a new password in their email.
To reset an employee's password, we access the employee's profile from People > People List.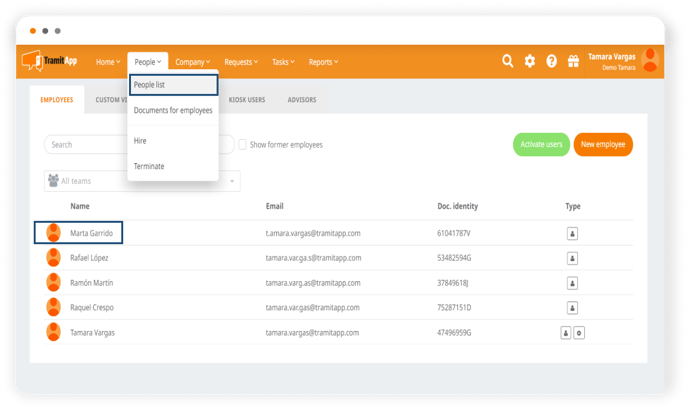 We click on the employee in question and go to the User Management section.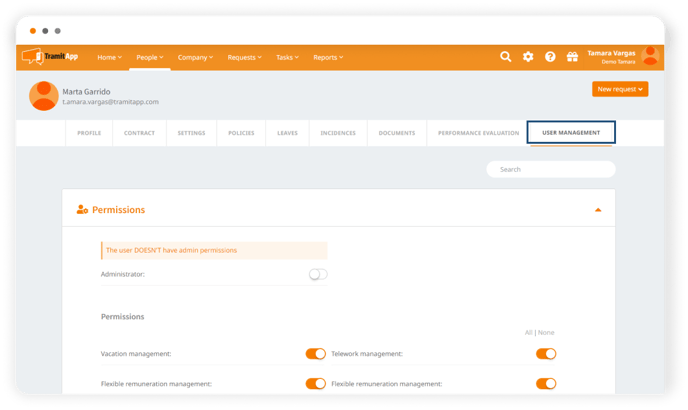 In this tab, we go down and check the option to Reset Password.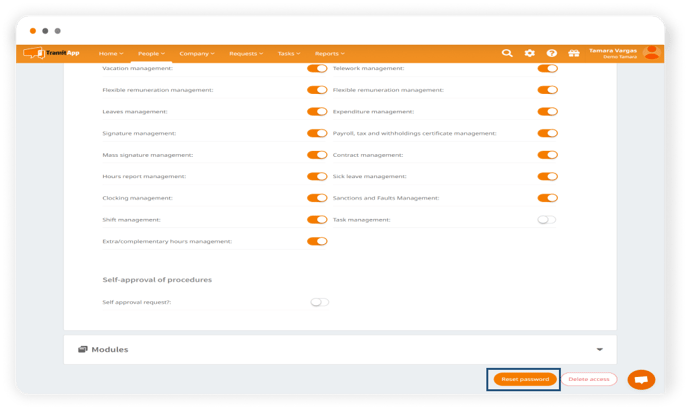 When resetting it, the employee will receive an email from TramitApp indicating their new password. When the employee accesses the TramitApp platform with this new password, they should be careful to type it correctly, and can make a copy-paste (Control C - Control V) from the password in the received email.