How to clock in on TramitApp?
In TramitApp, it is possible to clock in through the web, mobile app or a kiosk where employees can record their hours using facial recognition, PIN or card.
TramitApp is a multi-device software that allows workers to record their working hours through the mobile app with geolocation, through the platform's web page, or through a kiosk.
The kiosk is a device placed at the entrance of the work center that allows clocking in through facial recognition, ID and PIN or through a card.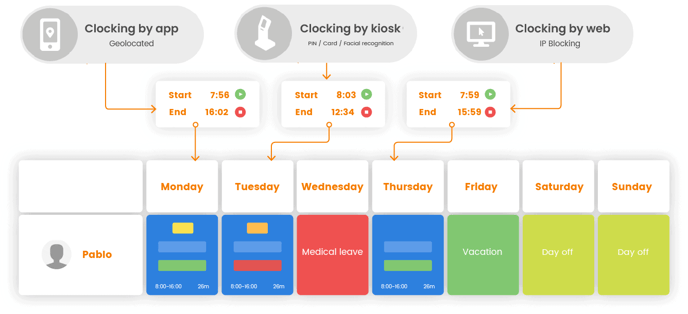 Discover how to clock in through the different options that TramitApp offers you!